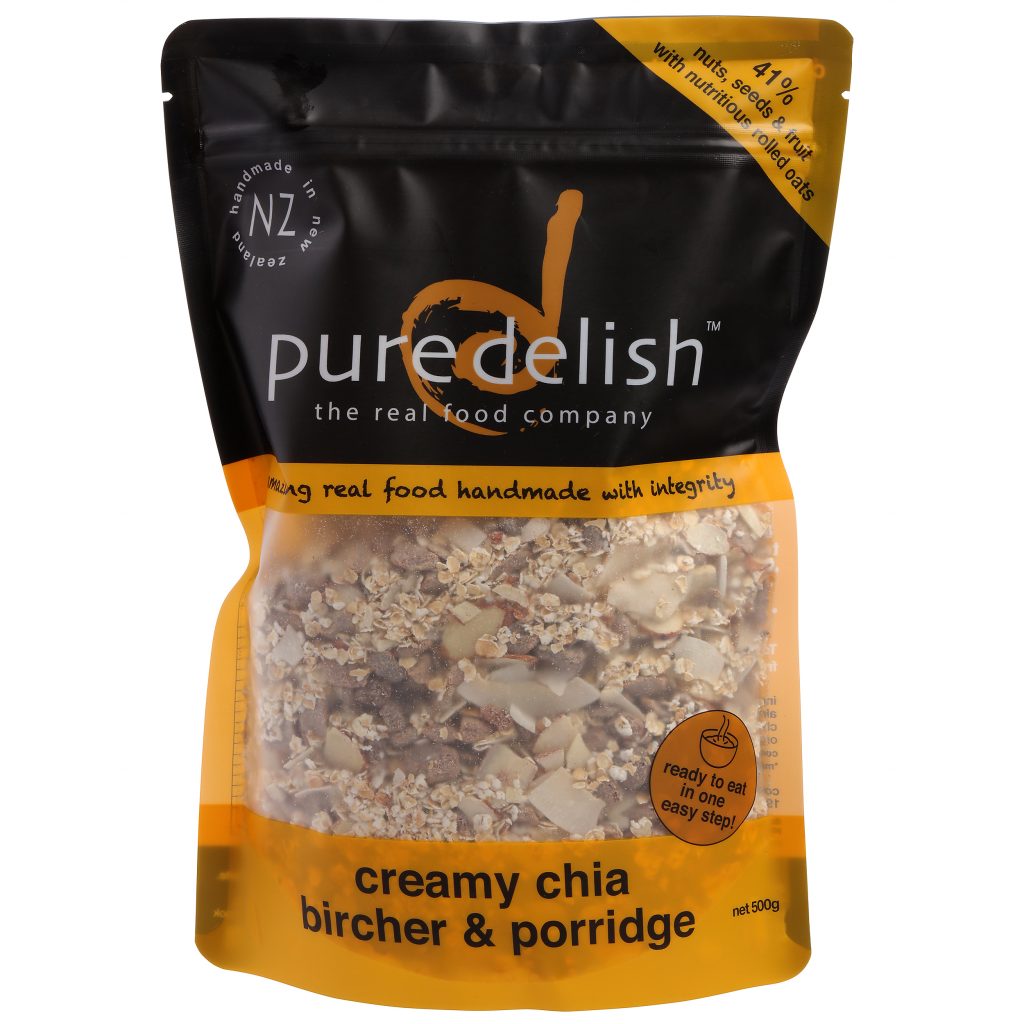 creamy chia bircher & porridge is a versatile breakfast packed full of delicious dates, crunchy almonds and organic apricots. Lightly spiced with cinnamon, nutmeg and a generous sprinkling of chia will give you a creamy breakfast that is nutritious and sustaining. 
good to know…
source of protein & essential minerals

healthy eating (4.5 star)

good source of fibre

source of Omega-3 ALA

low in sodium / salt

suitable for vegans
The number 1 fan of our original bircher/porridge, Lorraine (Kaz, owner of pure delish's mum), ate it for breakfast everyday up until she passed away from leukaemia at the end of 2016.  Lorraine lived life to the full and was a staunch supporter of pure delish.  We think she would have loved this tweaked recipe.  Enjoy your breakfast with this little Lorraine inspired quote…
"Fill your life with adventures, not things.  Have stories to tell but not stuff to show."
to prepare…
Porridge: add mix to a bowl, cover with boiling water, sit for 1-2 mins, stir and eat!

Bircher: add mix to bowl, over with juice, milk or water. Soak for 15mins, stir and enjoy!
To boost your breakfast, add fresh fruit and a drizzle of milk or cream