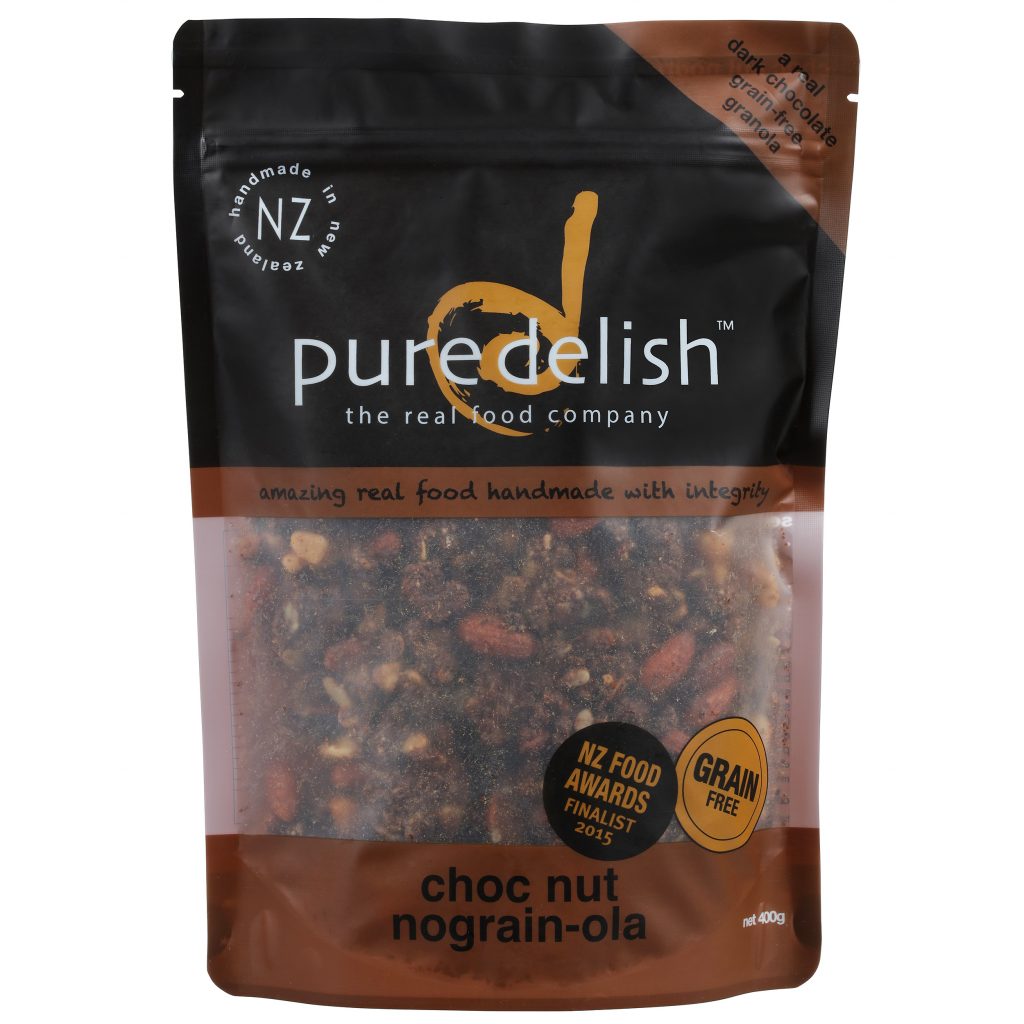 choc nut nograin-ola is a rich grain free blend of 73% nuts and seeds. This premium granola contains only the very best ingredients – macadamia nuts, 70% dark real chocolate, pure maple syrup, coconut nectar and organic coconut… an amazing combination.
good to know…
73% nuts & seeds

naturally grain, gluten & egg free

only 5.8g of sugar per 50g serve

no added fruit

no added salt

source of protein, fibre & essential minerals

"I love that I can feel healthy eating a kind of deluxe, nutrient rich coco-pops, a 'forbidden fruit' in my childhood." Drus
serving suggestions…
sprinkle on top of thick creamy greek yoghurt or ice cream

add fresh berries and a splash of cream or milk

eat straight from the pack!