For over 20 years we have been creating super premium products that are real, delicious and anything but 'ordinary'. Our brand is synonymous with mouth-watering excellence and we have carved a solid reputation for innovative, category-challenging and award-winning products.
We started out small with Kaz, owner of pure delish, wanting to make some extra cash for her family at Christmas. She decided to roll up her sleeves, follow her passion for baking, and set out on a mission to make a Christmas Cake that had a more of a modern twist than that offered at the time. This modest beginning has led us to where we are today, an innovative and passionate company producing a wide range of products including, 11 unique breakfast cereals, snack bars, slabs and a delicious range of bites/biscuits.
While our range has grown immensely, what hasn't changed is our integrity and authenticity. Not just in our food, but in every facet of our business; from our use of the best real ingredients, to our desire to make amazing products with health benefits but only if we don't have to sacrifice taste! Through to our belief in employing talented people over automated machinery, to hand making each product using only the bare minimum processing. These are the things that firmly set us apart.
At the heart of pure delish is our people. We have a fantastic team who bring life, laughter and dedication to our production facility each and every day. Our kitchens are manned by real people – blending, weighing, baking and quality checking – there's not a factory robot in sight!
We are a melting pot of cultures and experience and we're sure that this is the secret ingredient that takes our products from great to unrivalled. .
Kaz and dave, owners of pure delish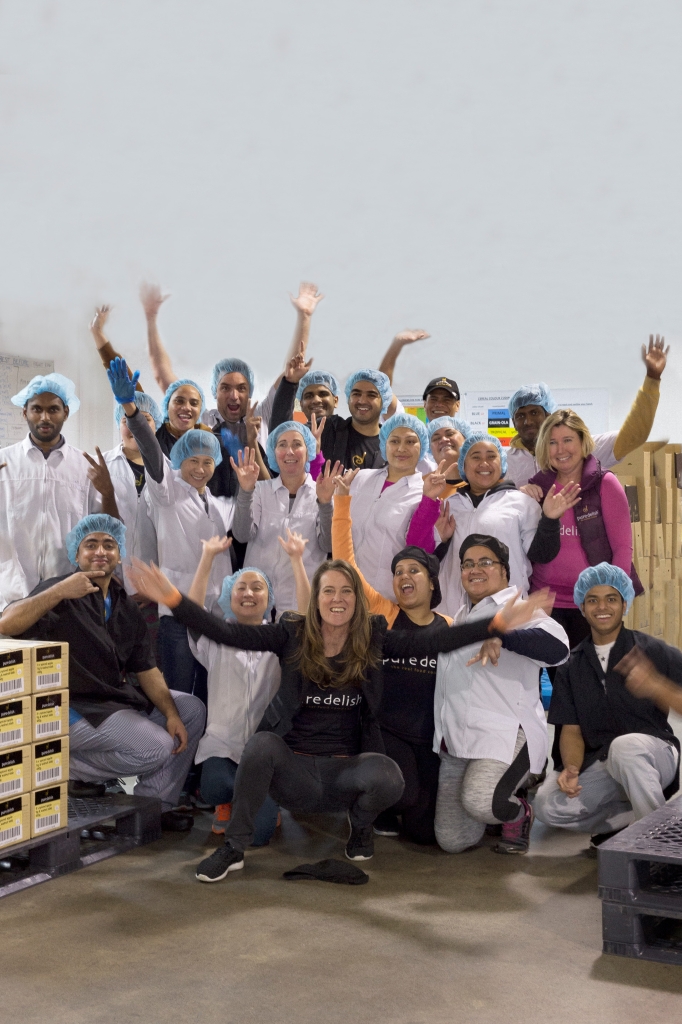 The pure delish team