pure delish Wins Big at the Outstanding NZ Food Producer Awards!
We were so excited to hear that we were winners at the Outstanding NZ Food Producer Awards this week.  This is an annual event where local NZ food producers put forward their latest and greatest creations to be judged by a team of experienced food judges. Each product submitted has the opportunity to receive a Bronze, Silver or Gold Medal –  pure delish were lucky enough to recieve 2 Bronze Medals and a Gold Medal! How cool is that!!!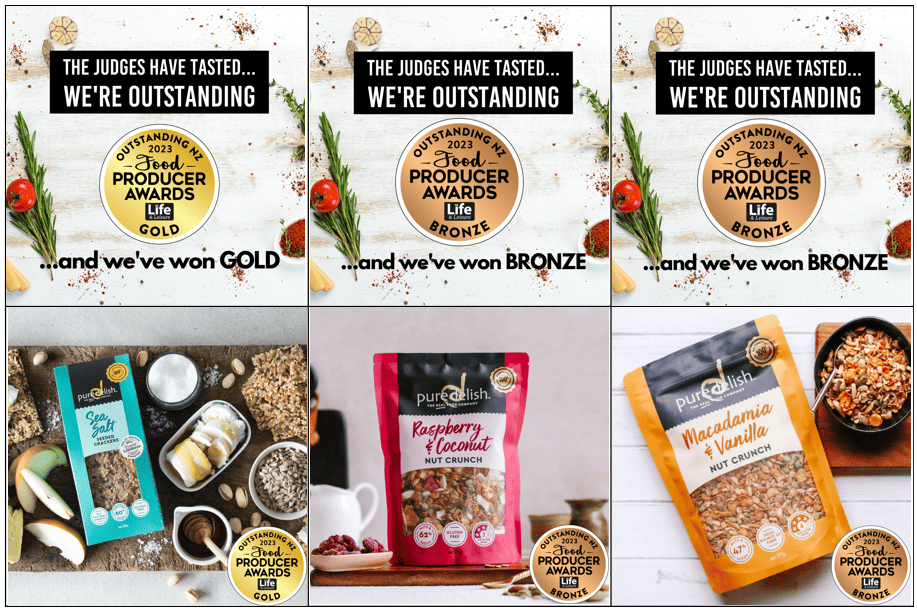 If you haven't tried any of these products, make sure you look out for them in stores across NZ or buy them online through our online shop!

Click the link below to see the ONZFPA's full selection of winners!
https://www.outstandingfoodproducer.co.nz/medal-winners-2023