choc nut nograin-ola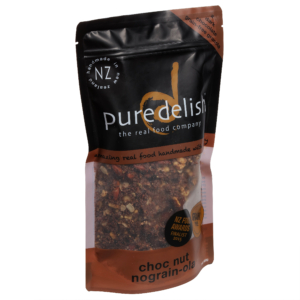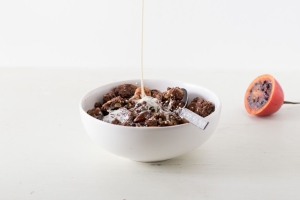 choc nut nograin-ola is a rich grain free blend of 73% nuts and seeds. This premium granola contains only the very best ingredients – macadamia nuts, 70% dark real chocolate, pure maple syrup, coconut nectar and organic coconut… an amazing combination.
good to know…
– 73% nuts and seeds
– no grains, gluten, or egg
– only 5.6g of sugar per 50g serve
– no added salt or fruit
– source of protein, fibre & essential minerals
FINALIST 2015 NZ FOOD AWARDS
ingredients: almonds, sunflower seeds, walnuts, 70% dark real chocolate, pumpkin seeds,coconut nectar pure maple syrup, chia seeds, macadamia, organic coconut, organic coconut oil, olive oil, organic raw cacao powder.
contains 45% nuts & 28% seeds