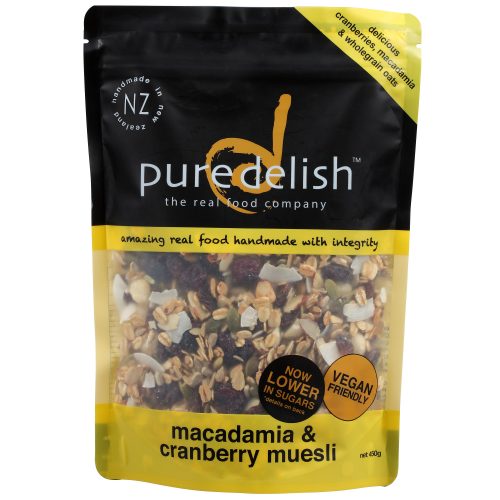 macadamia & cranberry muesli is a nutritious blend of soft chewy cranberries, macadamia nuts & crunchy organic coconut and wholegrain oats. Sweetened with a little coconut nectar and toasted until golden, this premium muesli is the perfect way to start your day.
good to know…
44% nuts, seeds & dried fruit
vegan friendly – source of plant protein
good source of fibre & magnesium
no added salt
* our previous recipe had 39% more sugars at 18.8g/100g!
"I definitely go weak in the knees for your Macadamia & Cranberry Muesli – a great combination of flavours" – Marlene
serving suggestions…
Add fresh fruit and a splash of cream or milk

Serve with thick creamy greek yoghurt 

Eat straight from the pack as a nutritious snack!